Frenchie!
with
Growlers
All Ages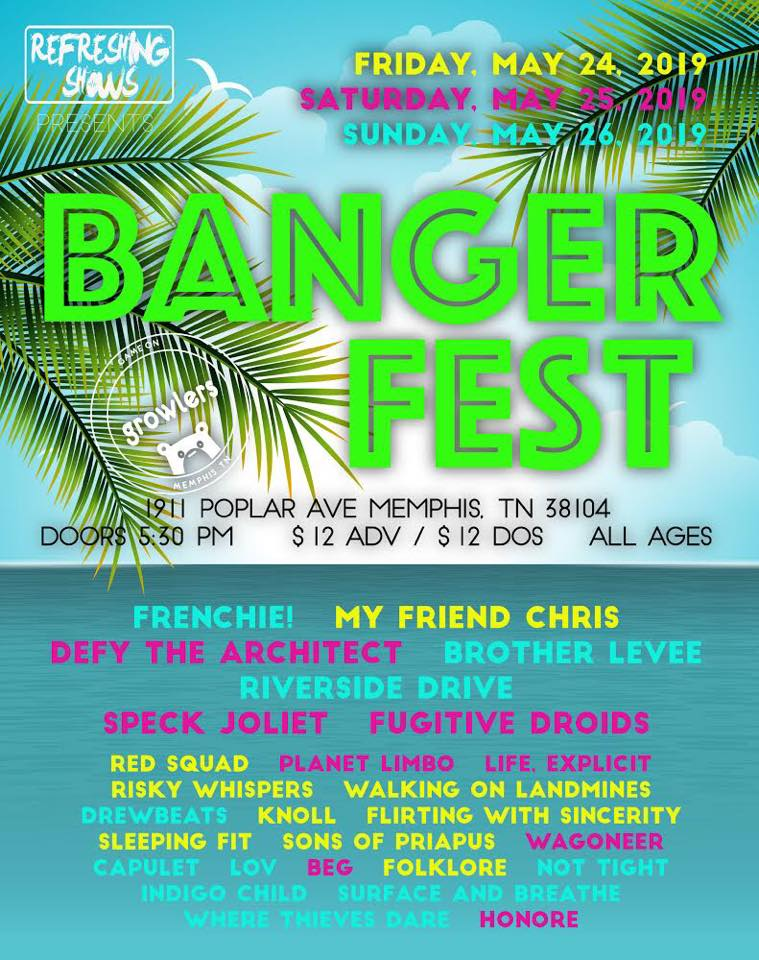 Additional Info
Urban Dictionary says that if a song is unbelievably tight or just ridiculously awesome, it's a banger.
So, that begs the question: what happens when a bunch of bands get together for Memorial Day weekend and play a bunch of really great songs?

BANGER FEST

Friday, May 24 through Sunday, May 26, 2019
@ Growlers (All Three Nights)
Doors at 5:30 PM (All Nights)
$12 ADV / $12 DOS (All Nights)
All Ages (All Nights)

~~~~~~~~

FRIDAY MAY 24
My Friend Chris
Red Squad
Risky Whispers
Walking On Landmines
Knoll
Flirting With Sincerity
Sleeping Fit
Sons of Priapus
Folklore

SATURDAY MAY 25
Defy The Architect
Speck Joliet
Fugitive Droids
Planet Limbo
Life, Explicit
Wagoneer
Beg
Surface and Breathe
Honore

SUNDAY MAY 26
Frenchie!
Brother Levee
The Dirty Hooks
Riverside Drive
DrewBeats
Capulet
Lov
Not Tight
Indigo Child
Where Thieves Dare

~~~~~~~~
Artists
Frenchie!