Stellar Circuits
with
Growlers
All Ages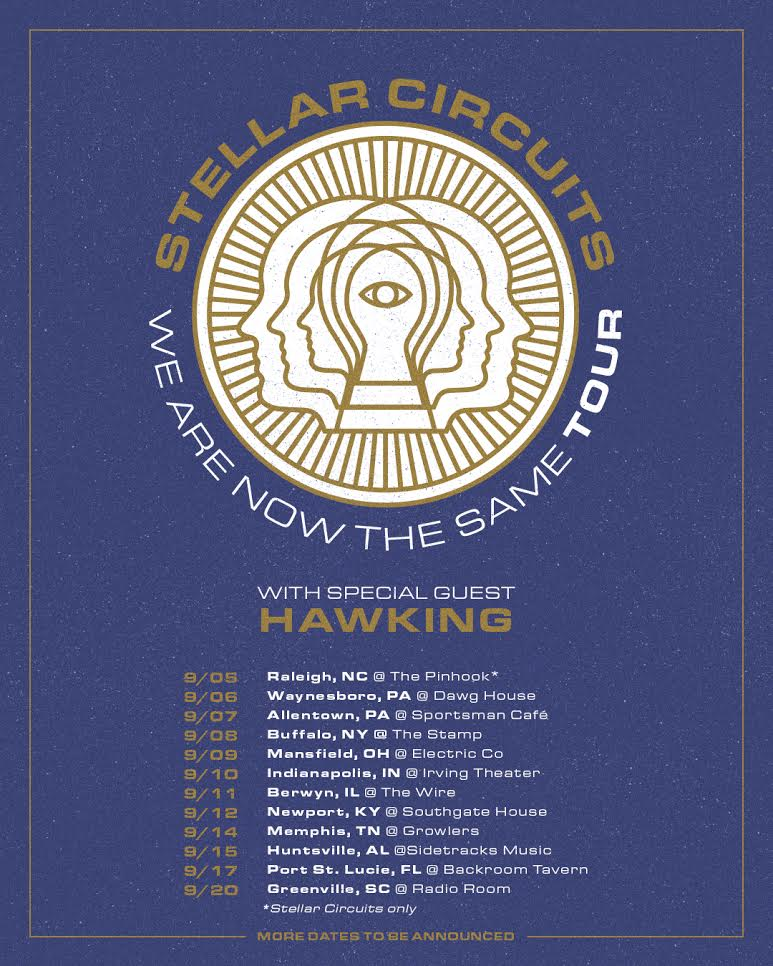 Additional Info
Saturday September 14th
8PM
$10 ADV/ $12 DOS
Stellar Circuits
STELLAR CIRCUITS formed in 2015 with the idea of creating progressively-minded music that resonates with the masses. The name "Stellar Circuits" is derived from the eight-circuit model of consciousness, a theory proposed in the 1970's about expanding consciousness and understanding the process of our mind as it pertains to existentialism. Although the music revolves heavily around introspection and self-reflection, this is also coupled with the importance of aesthetics and groove. Creating music both intellectual and visceral, STELLAR CIRCUITS is nothing short of a vehicle – transporting the listener to places both chaotic and cathartic.
HAWKING
Since their inception in 2013, progressive alternative rockers HAWKING have gone about combining powerful, melodic vocals with surgically tight, interlocking guitar work and syncopated rhythms to yield a sound as viscerally impactful as it is highly addictive.
Despite their unwavering DIY ethic and reputation for being one of Canada's hardest-touring bands, HAWKING's production – both on record and at their notoriously intense and dramatic live shows – are far from amateur. Accompanied by an elaborate light show, HAWKING exude the confidence and delivery akin to that of many of their more experienced contemporaries.
Underpinned by their passionate and honest approach to songwriting, HAWKING's latest release, Diverge, is at the forefront of the band's arsenal as they continue to conquer international shores with their ambitious and appealing brand of rock.
Artists
Stellar Circuits