Thames
with
Tue,
Jul 9
@ 8:00 pm
( Doors:

7:00 pm

)
Growlers
All Ages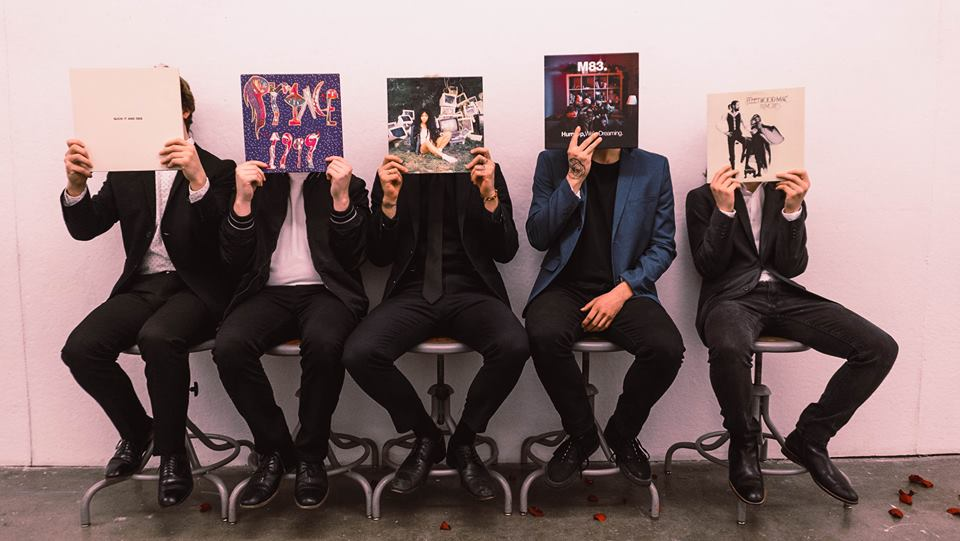 Additional Info
Hailing from Saint Louis, MO, Thames is a five-piece rock band that blends effortlessly between pop, indie, and electronic elements. Formed in 2017, their loud hooks, rapidly growing discography, and intense live shows has cultivated a strong midwestern following. Originating as frontman Gabriel Jackson's vision of distilling the sounds of Radiohead, Frank Ocean, & The 1975, Thames has grown into their own unique category. With songs of love, life, depression, and sex, their wish is to create music that you carry with you long after the songs have finished.
Born and raised in Pensacola, FL, Xaris Waltman picked up a guitar for the first time; at the young age of eight. Her poems and short stories she was writing at that point then turned into songs, not long after learning those few chords. Waltman has been referred to as an old soul because her love for folk music and keeping traditional ballads alive, began in only junior high. The romance began with a "Peter, Paul, and Mary" album. Not long afterwards Xaris began looking up to many folk groups from the folk-revolution in NYC during the 1960s, as well as traditional American folk ballads of the 19th century.
Touring, Xaris mostly performs solo. Just a young girl and her guitar playing a mix of old folk songs and original tunes. People have compared her voice to the likes of Allison Krauss, EmmyLou Harris, Abigail Washburn, and Joni Mitchell. Adam Levine compared Xaris to Dolly Parton during her time on NBC's "The Voice" Season 13 in 2017. Since "The Voice" Xaris has spent time traveling and touring the country solo; playing festivals and small venues, clubs and radio stations, listening rooms and house shows. Traveling and creating music is Xaris's biggest dream next to keeping American folk traditions alive. She hopes to share love through music with everyone she meets. She is currently recording an album with Big Tone Records out of Bristol, Virginia that is set to be released in the summer of 2019.
Artists
Thames