Mystic Krewe of Pegasus
with
Sun,
Jul 14
@ 2:00 pm
( Doors:

2:00 pm

)
Growlers
All Ages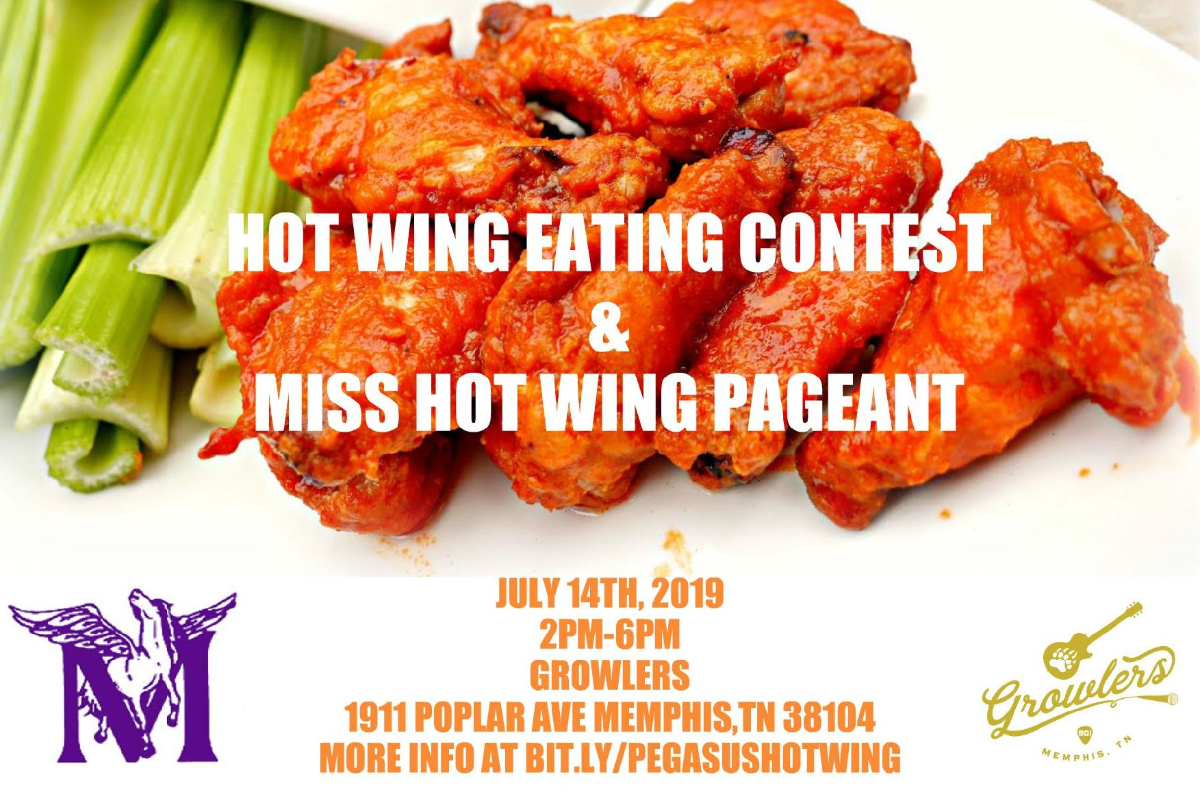 Additional Info
Growlers is hosting The Mystic Krewe of Pegasus for our first Hot Wing Eating Contest and Miss Hot Wing Pageant!!! It will be an afternoon of fun here when we find out who can eat the most wings!
Entertainment will include door prizes, an auction of generously donated items, special guests, and the Miss Hot Wing Pageant which is open to all and just for fun. Please join us!

$5 cover. Doors open at 2p. See you then!

Competition Rules.
Hot Wing Eating Contest- Limited to 12 competitors. Winner will be decided by who can eat the most whole, buffalo-style wings in 15 minutes. Prizes include cash and schwag.
Growlers Miss Hot Wing Pageant - Open to ANYONE. Competitors will be judged on one outfit, one display of talent, Q and A with the judges, and cash tips collected sampling wings and jello shots.

Your Celebrity Judges will be Ginger Leonard (Tennessee Equality Project), Tami Montgomery (Dru's Bar), Steve Murphy (the Pumping Station), and Mark Keidash (HOIST).
Artists
Mystic Krewe of Pegasus