Mystic Krewe of Pegasus Memphis
with
Growlers
All Ages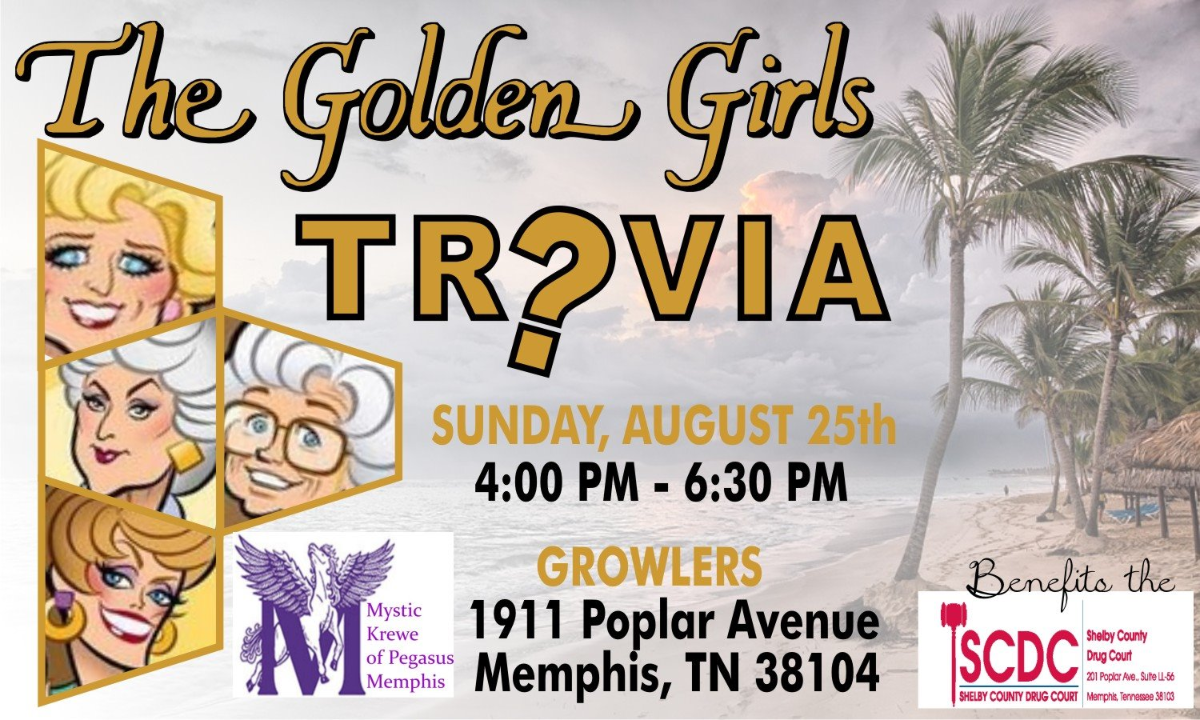 Additional Info
YOU THINK YOU KNOW ALL ABOUT ST. OLAF!?
DO YOU KNOW THE MEN OF BLANCHE'S BOUDOIR!?
DID DOROTHY REMARRY THAT YUTZ!?
SHADY PINES MA! SHADY PINES!
COME JOIN US AUGUST 25TH AT GROWLERS AND TEST YOUR GOLDEN GIRLS KNOWLEDGE!
Registration @ 4:00 PM
Trivia starts @ 4:30 PM
$50 Team registration fee for a team of up to six people.
Don't have team to play with? Come join the fun anyway! Pay $10 and you'll be assigned to a team.
Mulligans (free answers) will be available two for $10, four for $20
Prizes for 1st, 2nd and 3rd Place!
Visit us online @
www.pegasusmemphis.org
or like & follow us on FaceBook:
Mystic Krewe of Pegasus Memphis
A fundraiser benefiting our 2019-2020 charities:
Shelby County Drug Court Foundation
Artists
Mystic Krewe of Pegasus Memphis